Oct 16,2019
/

PPS Renault
Choosing the Renault that bests suits your needs
Renault Kwid
The big small car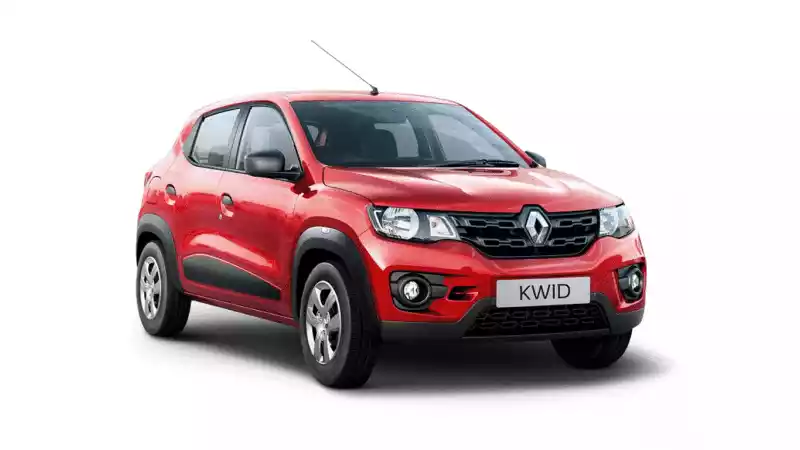 More popular as the country's favourite car, the Renault Kwid has revolutionized the standards of small cars in India.
With pronounced exteriors and a French design that stands out, the Renault Kwid strikes an impression as soon as you set your gaze on the car. The Renault Kwid has become a style icon for most small cars with its future ready design both inside and out. With a host of smart and exciting features, like the touch screen infotainment system, digital instrument cluster, ergonomically designed cabin space, the Kwid's style speaks for itself.
Despite being a small car, Renault Kwid packs performance in the form of smart control efficiency engine (SCe) technology for accurate air-to-fuel ratio monitoring and optimising fuel efficiency. The Renault Kwid comes in two engine options – 1.0L and 0.8L.
The Renault Kwid has also recently come up with a new facelift called the Kwid Climber, that adds cosmetic updates to the Renault Kwid, leaving more scope for customization.
The Renault Kwid ex-showroom price in Hyderabad ranges from Rs.2.75 to 4.7 Lakhs. Starting at this low-price range, the Renault Kwid has soon grown to be the fastest selling small car in the industry.
For more details about the Renault Kwid or to book a test drive at your nearest Renault dealer in Hyderabad, contact PPS Renault Showroom in Hyderabad, an authorized Renault Kwid Showroom in Hyderabad.
Renault Duster
A car that has set the SUV standards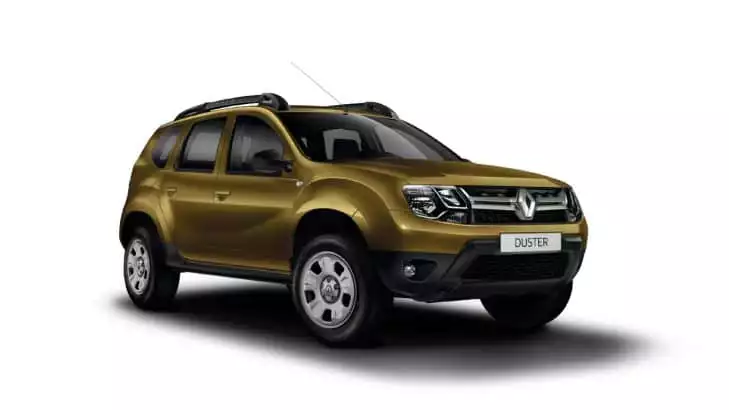 The arrival of the Renault Duster has started an SUV revolution in the market followed by SUVs from different car makers with similar technology and features.
And despite the competition, the Renault Duster stands out at the true SUV, in both its stance and its performance.
With a revolutionary 1.5 L engine that generates a power of 106Ps and a torque of 142 Nm, the Renault Duster is also equipped with different drive assist features like hill hold, accurate reverse parking camera, ABS and electronic brake distribution with brake assist, make off- roading not just a convenience but also a memory on the new Renault Duster.
The Renault Duster ex-showroom price in Hyderabad ranges from Rs.7.99 Lakhs to Rs.12.84 Lakhs.
With its competent pricing, the Renault Duster is true sport that is equipped with standard safety functions, an advanced AWD for power discretion that makes it off-road ready.
Don't believe us? Well, try the Renault Duster test drive at an authorized Renault Dealer in Hyderabad, for yourself and we're ready to listen from you if you've anything different to say at all.
Renault Captur
The Crossover you've been waiting for.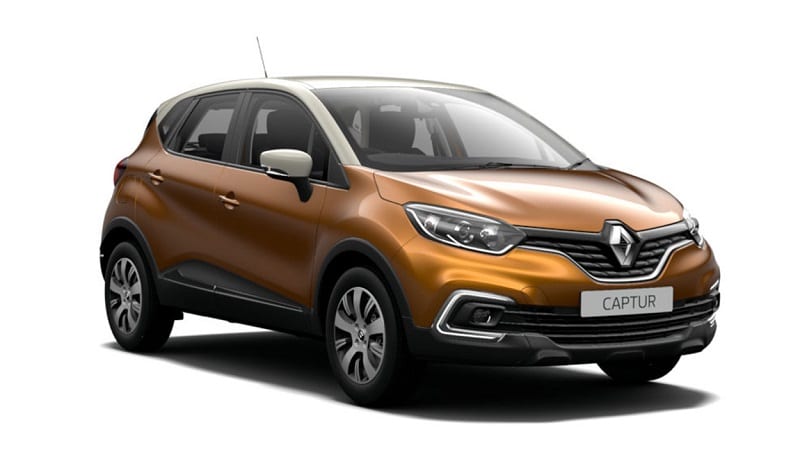 If you ever thought crossovers cannot be just the same as an SUV, the Renault Captur is designed just to prove you wrong. More popularly known as India's most stylish SUV, the Renault Captur has its European good looks and brawny power efficiency.
It is the longest and widest car in this segment with the best ground clearance and an innovative lighting system.
The Global First CAPTUR PLATINE features ultra-premium interiors with rich ivory leather and contrast gold deco stitching. The Ergo Design Leather Seats* are 6-way adjustable and come with ample legroom in both the front and back rows. Together with a high driving position that offers wraparound panoramic visibility, the CAPTUR delivers unmatched comfort. This is further complemented by thoughtful and convenient storage spaces, and a 392-litre boot that's expandable up to 1352 litres.
With standard safety and connectivity features the Renault Captur comes with a 1.5L engine with 106Ps power and 142Nm torque.
With its inevitable and long-lasting impression, the Renault Captur ex-showroom price in Hyderabad starts at Rs.9.99 Lakhs and goes up to Rs. 13.33 Lakhs.
For more information, visit your nearest authorized Renault dealers in Hyderabad.
Renault Lodgy
The logical Indian car.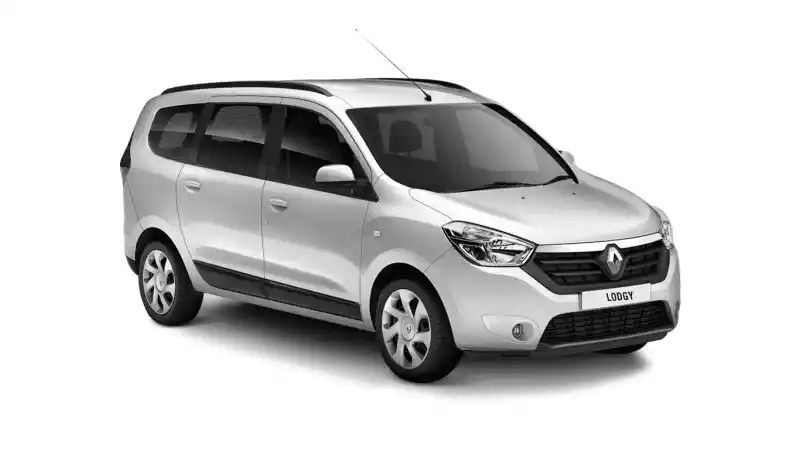 The Renault Lodgy is an MPV that has become an instant hit with the Indian families, given its pricing, design and performance. The Renault Lodgy Step away comes with a host of thoughtful features ideally suited for big families. While the Jewel studded grille and chrome highlights, make the car visually appealing the powerful 1.5L dCi engine delivers great performance and mileage.
The 8-seater cabin with easy tumble and fold 2nd& 3rd row seats, the car provides ample space with a smart Ac sense in 2nd and 3rd rows that ensures everyone ravels comfortably.
And the world- class safety that comes as a standard is just the cherry on the top.
The Renault Lodgy ex-showroom price in Hyderabad starts at Rs.8.88 Lakhs and goes up to Rs. 12.37 Lakhs.
Go ahead and treat yourself and your family to the Renault Lodgy test drive at your nearest Renault dealer in Hyderabad and we're sure you're love the ride.
And if your family enjoys those long weekend gateways in a family car, then the Renault Lodgy is undoubtedly your car.
Renault Triber
A car that loves adventure as much as you do.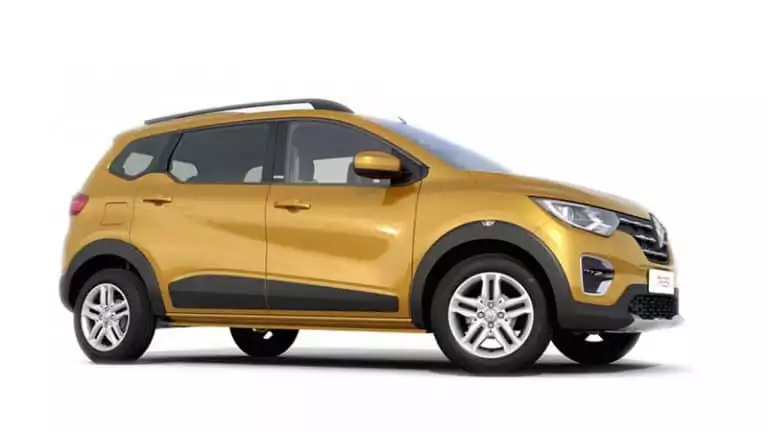 The Renault Triber is designed for the new generation tribe, that loves to travel, comfort and adventure. Exactly the three different words in a place and that's also exactly what the Renault Triber has to offer.
With its super spacious and ultra-modular cabin space, the Renault Triber comes in different seating modes like life mode, camping mode, surf mode and tribe mode.
The Renault TRIBER has been thoughtfully designed to accommodate comfort and convenience. It comes with the most spacious passenger cabin available in a sub-4m car. The space is smartly optimised with 100+ seating configurations, a boot space of 625 l and interior storage of up to 31 l. The TRIBER comes with first-in-industry EasyFix Seats for the 3rd row.
The Renault Triber is also a well-groomed MPV with attractive exteriors and well-equipped interiors.
The Deep Black and Greige interiors with harmonious trims exude warmth while the new Centre Fascia with sleek chrome edges spells sophistication. The super spacious TRIBER features a stylish Dual Tone Dashboard with silver accents, an LED Instrument Cluster and Twin AC. Its easy-to-use MediaNAV Evolution with 20.32 cm Touchscreen comes integrated with Android AutoTM, Apple CarPlay, Push-to-Talk and Video Playback on your screen. The smart technology continues in the Smart Access Card with keyless entry and the Push Start/Stop Button, to further enhance your driving experience.
The Renault Triber ex-showroom price in Hyderabad ranges from Rs.4.95 Lakhs to Rs. 6.49 Lakhs, an industry best at this price range.
So if you're a new age millennial, that loves comfort, adventure and spontaneity, the Renault Triber is your first and last choice.
Try the Renault Triber test drive at PPS Renault showroom in Hyderabad, an authorized Renault Dealer in Hyderabad and avail easy financing options to own your very first millennial MPV.


Renault Brings Special Diwali Discount Offers Upto Rs 2,00,000
Oct 18,2019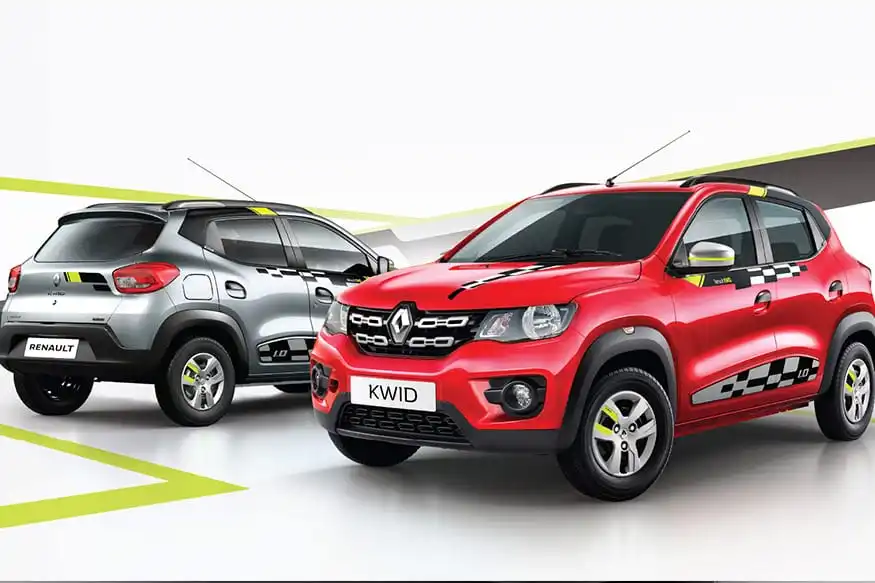 The Renault Secure Warranty: A promise of quality
Oct 01,2019
There are
0 Comments
on the post