Oct 01,2019
/

PPS Renault
The Renault Secure Warranty: A promise of quality
The cars of this age have slowly started to evolve to suit the needs of the generation; with more reliable and durable build qualities, sophisticated electronic systems to help regulate the engine, creature comfort features like climate control and digital radio are fitted to new cars compared with models from just a decade ago features to make travelling comfortable and decreasingly lesser need for regular maintenance. as possible.
With so many devices and features running together adding to the complexity, they are more often likely to be at fault and prove costly to fix.
That's where a warranty helps you secure your comfortable rides. While we dive into more details here, do make a note of your nearest authorised Renault dealers to visit once you're done reading this piece.
Now, why does your car really need a warranty?
An automobile/car warranty is a promise by a manufacturer or dealer to repair or replace defects in your car, or that your car will be of a certain quality, for a specified period. This assures you of quality servicing, spares and is still light on the pocket.
And what is the Renault Secure Warranty promise?
Your new Renault vehicle is covered by Renault warranty for a period of 2 years or 50 000 km* from the delivery date. It covers all mechanical and electrical failure or defect relating to material, workmanship or manufacturing fault. It is important, for warranty purposes, that the vehicle is serviced according to either its mileage or age, whichever is reached first

Benefits of the Renault Secure Warranty
· Extended warranty
With Renault's extended warranty, you can maintain your peace of mind after the Renault new vehicle warranty term has ended. Extended warranty for new vehicles is designed by Renault to provide ongoing protection from mechanical and electrical failure, under the same terms and conditions of Renault new vehicle warranty, after the Renault new vehicle warranty term has ended. Renault also offers optional extended warranty. Please contact your nearest Renault dealers in Hyderabad, for details. Renault extended warranty for new vehicles is not available once your Renault warranty has expired.
· Transfer of warranty
If you sell your Renault vehicle sooner than expected, you can transfer the benefits of extended warranty for new vehicles completely free of charge to the new owner. This can add significantly to the resale value of your Renault.
· Upgrade plan
The R-Secure upgrade plan helps you extend your existing R-Secure plan (includes warranty coverage up to 3 years/60 000 kms or 4 years/80 000 kms) up to 5 years or 100 000 kms. This plan can be availed for select models of the Renault CAPTUR, DUSTER, KWID, LODGY and PULSE. For Renault KWID owners with a 4 year/100K warranty, the R-Secure upgrade plan can be extended for an additional 1 year, i.e., up to 5 years or 100 000 kms.

So, where, when and how to avail them?
The periodical service schedule or statutory warranty of a new car covers you for the first 2months or 2000km whichever comes first and 10000km or 12 months, whichever comes earlier after the first two months. If a defect occurs during the warranty period, the dealer is obliged to fix the defect without cost to you, so that the vehicle remains in reasonable condition for its age. The time it takes to make repairs is added onto your warranty period.
With easily accessible service touchpoints, Renault Care and Express Pit Stop services from authorized Renault Service Centers in Hyderabad such as the PPS Renault Amberpet, Hyderabad, Renault continues to nurture the passion for life and passion for driving.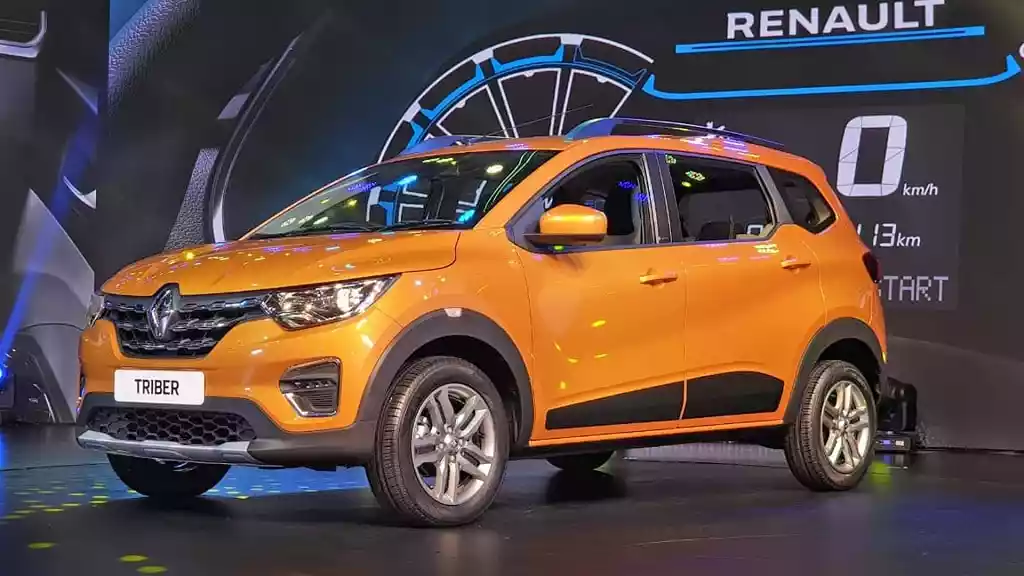 5 Reasons to Buy the Renault Triber at an Authorized Renault Dealer Near You Today
Oct 04,2019
There are
0 Comments
on the post