Jun 11,2019
/

The Renault Duster
Why Renault Duster is called the TRUE SUV?
Renault is built on its Passion for life;
Passion that inspires and drives
And what makes Renault stand apart from the crowd is its warm and sensual French Design, and a driving experience that makes life easier.
Here we take a deep dive into the journey of the new Renault Duster, because this June, as Renault celebrates its 8th anniversary, the brand has announced an exciting offer of 0% interest rate on the purchase of Renault DUSTER starting at Rs. 7.99 Lakhs.
For more information on the offers, visit the PPS Renault showroom in Pune.
A thorough motorsport at the heart, from Formula 1™ to the Sport Series, Renault brings out the best of R.S. technology through a range of sporty vehicles. And being the pioneers and leaders in electric mobility, Renault pushes to make the everyday use of 100% electric vehicles easier and more accessible.
The all new RENAULT DUSTER stands as a testimony to this legacy.
The Renault DUSTER is the True SUV that gives you the license to go BEYOND.
To go across the city boundaries;
An escape from the everyday routine, to meet the outdoors face to face.
In March 2016, Renault India launched the new Renault DUSTER starting at 7.99 Lakhs in 6 different variants for both petrol and diesel engines together with features BUILT FOR ADVENTURE
1.5l petrol engine for fuel efficiency
Renowned 1.5l dci diesel engine to deliver the best driving experience
X-tronic CVT gearshift for improved control
6-speed Easy-R AMT with a superior mileage
All Wheel Drive to adapt to any terrain
Dual front airbags
ABS + EBD with brake assist
Electronic Stability Program
Sturdy monocoque body
Automatic climate control
17.64 cm Touchscreen with Android Auto™ and Apple CarPlay
Boot space of 0.475 m3 (475 litre) *, expandable up to 1.064 m3 (1064 litre)
High ground clearance
The Duster captured the mini SUV market with its SUV form and compact size, but the Renault has managed to hold its own. The Duster AWD is your best bet when you want best of both the worlds – off-roading in an SUV!
Not convinced? Keep Reading.
Payal Lal, Delhi currently working as a category custodian and a negotiator in the FMCG sector is the proud owner of a Renault DUSTER. And here's what she has to share -
A true rebel by nature, I believe in standing up for what is right and not for what people say. Leh-Ladakh was always on my bucket list as a child. A road trip from Chandigarh to Leh with the Gang of Dusters, all alone, in my very own Renault DUSTER is indeed one of the most memorable journeys of my life. As somebody has rightly said that when a woman is behind the wheel there is a certain kind of power she feels and when I travel on such drives, I can say that it truly comes from within.
Tejender Singh Kohli, Delhi is a chartered accountant in practice for the last 33 years and is thoroughly passionate about driving. And here's his story -
I did a 40-day road trip to Ladakh with 2 friends. That year, a cloud burst led to many landslides in Ladakh and on our way back home, we were stuck in Kaza, Himachal Pradesh for 7 days. We had to wait for the roads to be cleared and take a much longer route to get back to routine life. My Renault DUSTER is my girlfriend and every journey in it is our love affair getting stronger. Like my trip from Agra to Bhutan. While the journey was a truly fascinating one, the only part that tired me out was packing and unpacking my luggage. From my experience over the years on the road, I would like to say that enjoying life and responsibility go hand in hand. For me, age is just a number. I believe that at a certain time in your life you realise that the journey ahead may not be as long, so you should enjoy every moment to its fullest.
So now it's time to stop reading or finding more excuses and just act. Get to your nearest PPS Renault dealership/showrooms to test a Duster today!

Introducing the car that loves adventure as much as you do – Renault Triber
Jun 22,2019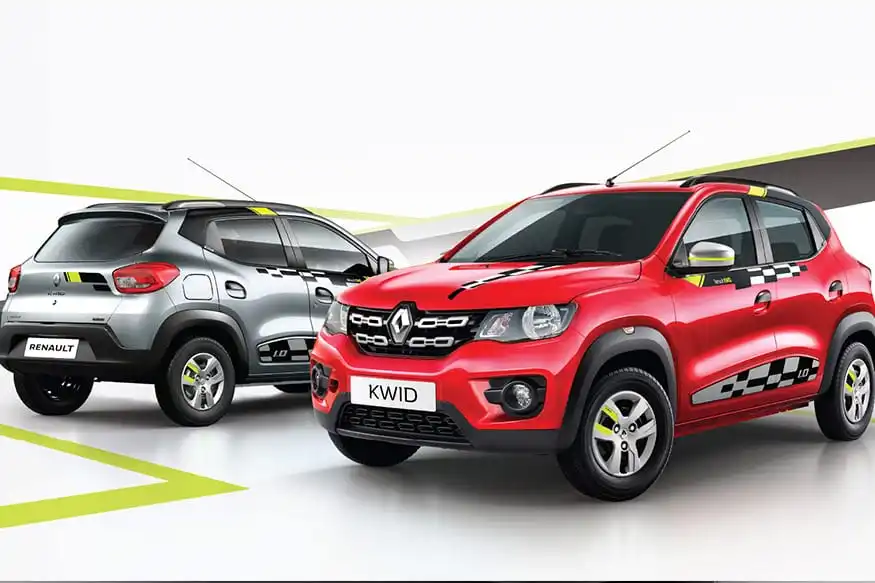 The Renault Secure Warranty: A promise of quality
Oct 01,2019
There are
0 Comments
on the post